WHO WE ARE
MANY COMPANIES UNITED BY ONE MISSION
WRT is a group of companies that represents an Italian wine-making industry that believes in the value of scientific research and uses this to produce better and healthier wines so that wine continues to be both a modern and a century-old source of pleasure.
The WRT logo, a ship with one unfolded sail, indicates the fascinating challenge between man and nature, the winemaker and his vines.
Wine Research Team was created as a brand during the harvest of 2012 with the aim of distinguishing 25 wineries that express the majority of Italy's winemaking regions, from Piedmont to Calabria. The wineries all follow the technical guidance of wine-maker Riccardo Cotarella. Since the 2012 harvest, a technical protocol has been set out in order to make outstanding quality wine without the use of added sulphates.
Following the positive experience shared by wineries with solid traditions as well as recently created wine producers, all representative of Italian wine-making, the Wine Research Team network was founded in June 2014 with the aim of sharing the experience and know-how between the members.
SCIENTIFIC COMMITTEE
WE BELIEVE IN THE FUTURE OF WINE. ALWAYS.
The Scientific Committee is made up of technicians and researchers that are leading figures in the Italian and international wine-making context The most significant aspect for the wineries of WRT lies in the fact that the members of the scientific committee are in constant contact, having long-running relationships of collaboration and applied research. This factor is a guarantee in terms of the convergence of specific theories and methods. The sharing of data, research and know-how is then transferred into operational protocols, as was the case with winemaking without the use of additional sulphates. The committee will contribute to keeping a firm line on the results of research based on scientific principles avoiding the disaccord that can limit and condition organized, passionate and forward-looking wineries that look to promote grape varieties and areas in terms of civilisations and culture, and which deserve to be recognized by Italians, even before being recognized abroad.
The Scientific Committee is made up of:
Riccardo Cotarella
Presidential wine-maker of the committee
Riccardo Cotarella is from Monterubiaglio in Umbria and received the Wine-maker qualification in 1968 form the School of Conegliano. He is a consultant in many different areas of Italian winemaking having contributed over the past 30 years to the renaissance of Italian wine by promoting the transformation of viticulture in wine-growing areas in central and southern Italy as well as abroad. He is co-owner of Falesco di Montecchio, which he founded in 1979. Besides being a consultant wine-maker, he is also a lecturer for the Oenology and Viticulture degree course of the Agricultural Faculty at the University of Tuscia in Viterbo. He is also President of Assoenologi and President of the Union Internationale des Oenologues.
Professor Attilio Scienza
Professor of Viticulture at the University of Milan
Born in Serra Riccò in the province of Genoa, Attilio Scienza graduated in Agricultural studies from the Faculty of Agriculture at the University Cattolicca del Sacro Cuore of Piacenza. In 1974 he was made assistant at the l'Istituto di Coltivazioni Arboree of the University of Milan. From 1985 to 1991, he was General Director at the Istituto Tecnico Agrario at San Michele all'Adige. Director of the University Master in Vineyard Management, his has written over 350 scientific publications in Italy and abroad on the subject of vines and viticulture.
Professor Fabio Mencarelli
Professor of Oenology at the Università della Tuscia Viterbo.
A graduate in Agricultural studies from the University of Pisa, Fabio Mencarelli is a professor at the University of Tuscia in Viterbo. He is also an associate professor at Pisa's Scuola Studi Superiori S.Anna and tutor of oenology 1 and sustainable innovation of packaging of food products. He has been researching the quality and preservability of plant products since 1980. In recent years, he has lead research into the physiological and technological aspects of grapes after harvesting. He invented technology to treat grapes used for the production of wine without sulphates thanks to studies carried out into the application of ozone gas on grapes.
Professor Riccardo Valentini
Professor of Forest Environment at the University of Tuscia
Graduating in physics in 1987, Riccardo Valentini became a researcher at the University of Tuscia. He has also carried out research at the Department of Plant Biology at the Carnegie Institution of Washington (Stanford, California USA). Since 2000, he has been a professor at University of Tuscia (Department of Science, Forest environment and resources). His research activities are focused on the themes of forest ecology and the problems linked to the protection of the global environment. He has written over 170 articles for national and international scientific publications.
Nicola Biasi
Friulano di Cormons si diploma a Cividale del Friuli nel 2001. Inizia l'attività lavorativa presso l'Azienda Zuani della famiglia Felluga dopo il tirocinio presso Jermann. Nel 2006 esce dal Friuli desideroso di nuove esperienze e si ritrova a lavorare in Australia, Toscana e Sud Africa per alcune delle più importanti aziende di questi territori. Rientra in patria e per nove anni è Direttore Tecnico delle aziende toscane della famiglia Allegrini. A gennaio 2016 inizia a collaborare con il Wine Research Team.
Cesare Catelli
Technologist, patent holder in the energy field
Born in Uggiate Trevano in Lombardy, Cesare Catelli graduated from the Università dell'Insubria of Varese with a degree in Biological Sciences and later obtained a Master in "Enginnering for Safety Management in Environmental and Working Place in Industrial Application". He is an expert patent holder in the field of energy using highly efficient technology. He has collaborated with Fabio Mencarelli on issues linked to the sanification of production lines and the control of processes on grapes prior to the production stages in order to reduce sources of bacterial contamination.
Pierpaolo Chiasso
Umbro classe 1971. Diplomato alla scuola enologica di Conegliano nel 1999. Dal 1998 collabora con la Falesco, inizialmente come Responsabile di Produzione, per divenire in seguito General Manager della stessa. Fa parte dell'Associazione Le Vigne del Lazio e dell'Istituto del Vino Novello Latino.
Professor Maurizio Ciani
Prof. Maurizio Ciani di Biotecnologia dei microrganismi e Biotecnologia delle fermentazioni
Ordinario presso la Facoltà di Scienze dell'Università Politecnica delle Marche (AGR 16) Laureato in Scienze agrarie presso l'Università di Perugia nel 1984, Ricercatore universitario nel 1990, professore associato nel 2000, ha conseguito l'idoneità a professore di prima fascia nel 2004 e nominato professore Ordinario dall'0ttobre 2006. Delegato della Facoltà di Scienze per i progetti didattici internazionali (Erasmus) docente della scuola di dottorato in Scienze,. Delegato del rettore per l'orientamento degli studenti in itinere. 1988:vincitore di una Borsa di Studio nazionale "Tommaso Castelli" Nel 1993 ha usufruito di una borsa di studio C.N.R. presso il Department of Viticulture and Enology di Davis, California USA Nel 1996 e 2009 ottiene citazioni ufficiali tra i lavori più originali ed innovativi del mese (Journal Highlights) comparsi sulle varie riviste della American Society for Microbiology per lavori pubblicati in Appl. Environ. Microbiol. Nel 1996 premio per il miglior il lavoro dell'anno pubblicato su Am. J. Enol. Vitic rivista della E' accademico corrispondente per l'Accademia Italiana della Vite e del Vino dal 2006, e fa parte degli gruppo degli esperti del Ministero delle Politiche Agricole e Forestali per i lavori OIV (l'Organization International du Vin).E' stato il responsabile scientifico di diversi progetti di ricerca: Coordinatore nazionale di vari progetti COFIN, PRIN, MIPAF). Collabora con varie aziende specializzate nel settore dei lieviti e microrganismi di interesse industriale. Relatore ad invito in vari Congressi nazionali ed internazionali. Le linee di ricerca riguardano essenzialmente la microbiologia enologica: -Isolamento, selezione, caratterizzazione ed ecologia dei lieviti vinari. Nuove biotecnologie di fermentazione applicate all'industria enologica (colture immobilizzate, colture multistarter). -Studi della fisiologia dei lieviti vinari: caratterizzazione delle attività metaboliche di lieviti di interesse enologico, metabolismo respiro-fermentativo, produzioni di metaboliti di interesse perla qualità dei vini. -Impiego dei lieviti non-Saccharomyces di ambito vinario nelle fermentazioni multistarter controllate. -Studio dei composti antimicrobici prodotti da lieviti: caratterizzazione biochimica e molecolare di composti antimicrobici di interesse industriale e alimentare utilizzate per il controllo biologico dei vini. E' autore o coautore di oltre 150 pubblicazioni in extenso (su riviste internazionali, nazionali e capitoli di libri) prevalentemente su riviste internazionali.
Maurilio Chioccia
Classe '58 nasce a Lugnano in Teverina il 4 febbraio. Inizia la carriera enologica presso la Cantina Vaselli dove, sotto la consulenza del dottor Riccardo Cotarella, è responsabile dei processi di vinificazione e del laboratorio. Durante lo stesso periodo segue un corso di controllo qualità all'Istituto di Igiene e Profilassi di Viterbo. Durante il biennio 1983-1984 collabora con la Riccardo Cotarella e Renzo snc per poi a fine 1984 diventare Enologo della cantina Cardeto (Umbria) per diventarne successivamente Direttore Generale. Dal 1998 entra a far parte della società di Consulenze Riccardo Cotarella srl seguendo diverse aziende in tutta Italia.
Giuliano D'Ignazi
wine-maker Terre Cortesi Moncaro
From San Benedetto del Tronto in the Marches region, Giuliano D'Ignazio qualified as a wine-maker from the Istituto Tecnico Agrario specialized in viticulture and wine-making at Ascoli Piceno in 1991. He started working at Moncaro di Montecarotto, a large wine producers with three cellars in the most extensive winemaking areas of the Marches region where he holds the role of Technical Director. Research and experimentation have always been at the centre of his winemaking activity and he has worked during harvests overseas in South Australia, Chile and Maharashtra in India. He is the author of scientific publications in collaboration with the University of Barcelona and the Polytechnic University of the Marches.
Franco Fierli
Nato a Cortona il 23/09/1966, residente in Foiano della Chiana. Ha conseguito la maturità tecnica di Perito Agrario nel 1986 presso Istituto Tecnico Agrario Angelo Vegni di Cortona. Negli anni 2000/2003 ho partecipato presso l'Università di Bordeaux al corso di pratiche colturali, gestione del suolo e patologie vegetali della vite.
Dal febbraio 1989 ad oggi è responsabile agronomico del settore viticolo di Saiagricola S.p.A. ad oggi Tenute del Cerro S.p.A. dopo l'acquisizione da parte del gruppo Finanziario Unipol.
Marco Giulioli
Nato a Terni il 9 luglio 1983. Si laurea all'Università della Tuscia nel 2005.
Dopo diverse esperienze tra Sardegna, Francia e Umbria nel 2007 arriva in Campania dove attualmente è Enologo de La Guardiense.
Marco Mascellani
Marco Mascellani nasce a Roma il 13/09/1981. Nel 2006 si laurea con lode in Viticoltura ed Enologia alla Facoltà di Agraria di Perugia con una tesi sperimentale sulla macrossigenazione del Sagrantino. Durante il percorso universitario svolge il tirocinio presso l'azienda vinicola Falesco, dove muove i primi passi in cantina. Dal 2005 al 2008 è assistente Enologo e responsabile laboratorio analisi presso l'Azienda Agricola Terre de la Custodia. Dal 2008 ad oggi ricopre il ruolo di Enologo – Responsabile di produzione per L'azienda Vitivinicola Leone de Castris.
Raffaele Pistucchia
Orvietano classe 1978. Si laurea in Viticoltura ed Enologia a Perugia nell'anno 2004. Inizia la carriera professionale presso l'azienda Sovrano Militare Ordine di Malta per passare poi nel 2010 all'interno del gruppo Tenute del Cerro per diventare responsabile di produzione di tutto il gruppo per la parte vino nel 2013.
Nicola Tantini
Nato il 29 aprile del 1985 ad Orvieto (Terni), laureato in Viticoltura ed Enologia nel 2010 (Università della Tuscia – Facoltà di Agraria ). Nel 2007 intraprende la prima esperienza in cantina ed in laboratorio presso l'Azienda Vinicola Falesco; dal 2012 collabora con il Dott. Riccardo Cotarella nella società di consulenza Riccardo Cotarella & Co. Srl.
Alberto Palliotti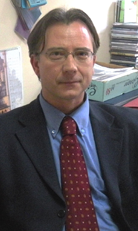 Prof. di Viticoltura Università di Perugia
Laureato in scienze agrarie presso l'università di Perugia nel 1985, nel 1989 consegue il dottorato di ricerca in viticoltura e dal 2004 è professore associato presso la medesima Università. Coordinatore del curriculum in "Viticoltura ed Enologia" e titolare degli insegnamenti di Viticoltura I e II e di Arboricoltura Ambientale. Autore di oltre 250 lavori scientifici editi su riviste nazionali ed internazionali. Membro ordinario dell'accademia italiana vite e vino e della società orticola italiana (SOI). Componente del consiglio direttivo della SOI e del comitato scientifico delle riviste Italus Hortus e Acta Italus Hortus. Referente scientifico per la viticoltura nelle riviste Edagricole-New Business Media "Vigne, Vini & Qualità", "Terra è Vita" e "Nova Agricoltura". Vincitore del "Best Paper Viticulture Award 2013" dell'American Sociey for Enology and Viticulture. Le principali attività di ricerca riguardano: tecniche colturali in vigneto per la mitigazione degli effetti dei cambiamenti climatici; eco-fisiologia della vite con particolare attenzione agli stress abiotici; biosolution applicate al vigneto.